A list of others works I do or have done:
Freelance

Technical production of the DVD for the book "Estados generales del tercer cine" by ReHiMe (2014)
Programmer of database "Estrenos en largometrajes en Argentina (1954-1976)" by ReHiMe (2014)
Adaptation of a videogame for Ares Gaming Lab (2014)

Primera Escuela Multimedial Da Vinci

Professor (March 2016 – Currently Working)
Coordinator of Pre Universitary Course (July 2016 – Currently Working)
Coordinator of Introduction to Videogames for 12 to 14 years old Course (February 2017 – Currently Working)
Speaker in "Experiencia Videojuego: Desarrollamos un juego ¡EN VIVO!" (13th of July, 2016)
Speaker in the exposition "Experiencia Da Vinci" (6th of August, 2016 and 22nd of June, 2017)
Speaker in "¿Por dónde empiezo mi primer videojuego?" (11th of April, 2017)
---
MORE WORKS: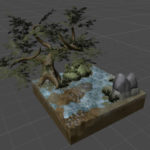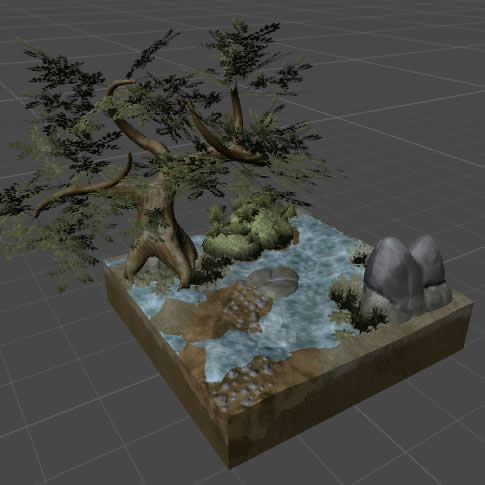 Augmented Reality – Kid under the tree

This is a small project I made with Hugo Miraballes (Art). The project was showed in an exposition that took place at Escuela Da Vinci.
Control the climate of the terrain, which affects a little character. In order to do that, just move it around some markers that you will have over a table. It is more an experimental thing than a game.
When I was in high school, in order to finish it, we had to work in something similar to a thesis. It wasn't too complex as a college thesis but it had it's difficult.  I made my thesis about Cellular Automatons and here it is the result.
I decided to upload the whole project and you can check everything if you want (though it is in Spanish the documented part).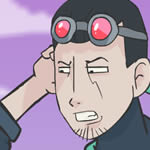 Echo Force Zero: Vol1 – Movie control

In 2011, LewToons published the first (and only) chapter of what was going to be a series called Echo Force Zero.
I helped to make the menu and the transitions from one chapter to other. It wasn't a big deal but it was cool to help for a really good animation. Sadly, it was discontinued.