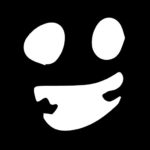 WORK IN PROGRESS
This is the first Framework I actually started working on. The origins of it are from when I was a student and our professor gave us a series of managers in AS3 for Flash Games. I took some of them, made a few changes and added a lot of new content made by me. So, it is currently very complete, I guess. Anyone can use it without restrictions, hope you find it useful.
---
Link to the Framework: https://github.com/MonoFlauta/Framework-Mono
---
Games I made with this:
---
Tutorials:
Controls
Managers
Math
Visual
---
This documentation isn't complete. If you need help with something don't hesitate in contacting me.