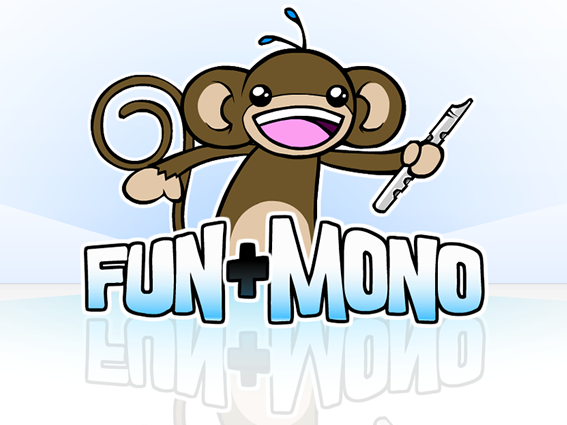 Fun+Mono is a team of two with the objective of making fun/bizarre games. The main goal is to have fun while making them!
The team is formed by FuNaNdMoRe (NG), as artist and musician, and me, as the programmer.
We knew each other when I used, for Hoshinofuru, only songs made by him. Later, in 2011, we decided to participate together in the Newgrounds Game Jam #3 where we created Shark Antennas Co.
That year, we also created The Greatest Orb 4 and Bunnie & Clyne. And in 2012 we created Headbanging Hero: Metal wich was a continuation of Headbanging Hero, a game made for the Newgrounds Game Jam #4.
Apart from these games published under the team name of Fun+Mono, we also worked together in Pyroscape 3, Headbanging Hero and Billy's Barricade.
GAMES
---
2012
Rise those horns again! This game originated as an entry for a Game Jam where we had to make a game in three days, we got a daily award in Newgrounds and we wanted to make a really nice full version with the corrections that people asked for and more songs and even an adventure mode!
---
2011
Join Bunnie and Clyne on their big adventure and take part in several bank robberies
The Greatest Orb is escaping to a new adventure in the stars. You will start from the deep sea and control the orb with the mouse,  avoiding the obstacles to reach the stars.
Cows connecting people to the internet… with Sharks?!
The main goal ofthis game is to connect as many people as possible to the internet. To do so, you have to hit houses with sharks while flying above them with a helicopter. The more houses you connect, the more points you'll get.