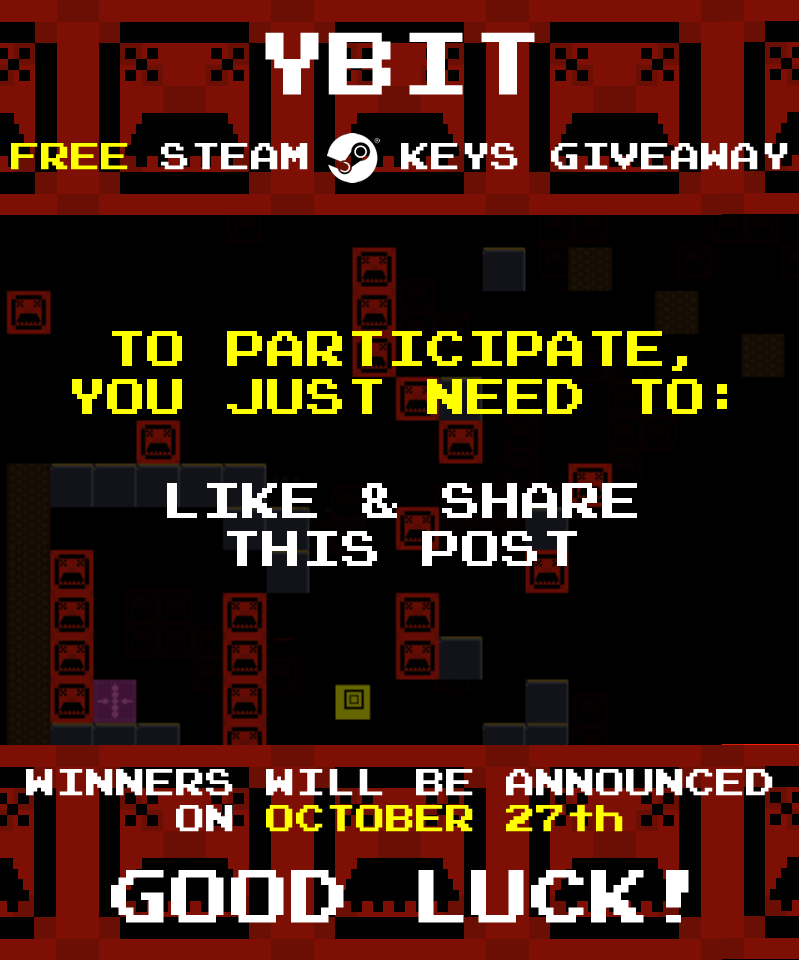 Hello, everyone!
Just wanted to share something quick.
If you checked out my Facebook page you probably saw that I am making a YBit Steam Key Giveaway! In order to participate, you just need to like and share this post.
So what are you waiting for?! Hurry! There isn't much time left!